Today's meeting was our Christmas Special with Newberg Kiwanis.
The meeting was opened by Kiwanian, Heather Lewis.
As this was a joint meeting of the two services clubs, and seasonally celebratory, and the Newberg Noon Rotarians were the Kiwanis' guests, the usual Rotary routine was not followed. "Things I'm grateful for" contributions were made…..jovially accepted/collected….
Reflecting on the "Reason for the Season", a couple of Christmas carols were sung….with printed copies of the words provided for those of us who might have that need….and our vocalizations were led by our host Kiwanian song leader!
…….then on to the program: Peace Corps volunteer Spencer McMaster did a terrific job of telling us about his efforts in Africa.
He bolstered his well-spoken words with suitable photos showing not only where he has been working, but with whom as well.
His extremely proud Dad…..recording it all for posterity….
and Coast Guardsman brother Tyler were also present, providing all the moral support he might need. For those interested in pursuing in more detail Spencer's "adventures"…I'm sure his Dad, Jim McMaster, will be happy to provide the needed contact information.
International Service is one of Rotary's five [5] Avenues of Service…and our club proudly supports with $$$ and volunteers several international projects from the on-going Guatemalan DENTAL project [lead by Auggie] to the Tibetan EMT project under the guidance of Patrick B. and our support of the NBHS Interact Club's African efforts…and others. Here's another to take a close look at….
Information on a Special Rotary project: HARAMBEE CENTRE, INC….. MISSION
Harambee (Har-ahm-bay) is our name and our mission, which means "Let's Pull Together" in Swahili. We pull people together for the good of community by connecting the people of the Pacific Northwest with the people and diverse cultures of Africa. We believe that intercultural awareness, education and exchange are essential to building genuine understanding, respect and enduring relationships anywhere in the world
VISION
Help us to create a better world for women, children, and their families in rural Africa
HARAMBEE CENTRE ANNUAL BENEFIT EVENT ON APRIL 25, 2020
Sponsor: Harambee Centre, Inc. http://harambeecentre.org/about-us/our-mission/
Co-Sponsors: Some District 5100 Rotary Clubs
What: Annual African Luncheon Benefit featuring Keynote speaker, food, music/dance entertainment, fashion, people, giving, and FUN!
Suggested Donation: $75-100 per person (to be determined)
Who: Keynote: ?
When: Saturday April 25, 2020 at 12:30PM
Where: Embassy Suites, Portland Airport
Why:
To connect Rotary Club members of District 5100 to the cultures and people of the vast and diverse continent of Africa so that they can more effectively partner with in-country Rotary Clubs to meet future needs of this service region of the world and mutually benefit from the long lasting friendships that sprout from such partnerships and exchanges.
To raise funds for Harambee Centre and Rotary projects in Kenya and Uganda. The best way you can participate or support is to reserve table(s) of 8 in advance. More details RE: event will follow in January, 2020
Your attendance alone will support books, uniform, and other educational supplies for a primary school student for a full year in rural Kenya and Uganda.
A District 5100 Rotary trip is being planned to the East African region (Kenya, Tanzania, and Uganda) Come and win a trip!
Our next meeting will be the 2nd Wednesday in January…the 8th….with the program to be the Classification Talk of our new Librarian….Will Worthey.. …and this should be fascinating…..as he is a great story-teller!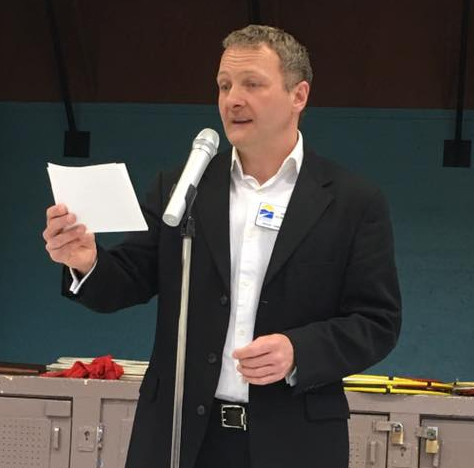 ALERT! It is NOT TOO EARLY to be thinking very seriously about AUCTION ACTION and YOUR ROLE[S] in our PRIMARY FUNDRAISER!
I hope all had a MERRY CHRISTMAS…and wishing everyone a healthy, happy and prosperous NEW YEAR….with 2020 visions [yes…pun intended!] of limitless possibilities! So…go out and CONNECT THE WORLD!
Respectfully submitted,
Rick Kaufman
Newsletter Editor
"Give every day the chance to be the most beautiful day of your life!" ~ Mark Twain
"Do not complain of growing old. It is a privilege denied to many." ~ Mark Twain
"To be great, truly great, you have to be the kind of person who makes the others around you great. ~ Mark Twain
and….finally….
"The secret of change is to focus all of your energy, not on fighting the old, but on building the new." ~ Socrates