Here's what happened this week at Rotary….
Announcements: Colby Strunk, Avamere, was our guest. He'd contacted us via the web page, which is nice way to let people find out about Rotary. Tristin Kern, grandson of Stan Kern, came home from college and asked his grandpa if he could come to Rotary with him. How's that for a great kid?
Prez Jim received a packet of thank yous for dictionaries from Jessica Adrian, a third grade teacher at Mabel Rush. She's a new teacher this year and didn't know about
the dictionaries. Her students have loved them and especially all the extras that are in the dictionaries. She said "I will be teaching a math lesson and the students will say they saw something like that in their dictionary". She also shared some notes from the students, including a child from the Ukraine who was excited to find it in the dictionary. It's a great project and it's nice to see how the dictionaries are used and appreciated by the students.
Salvation Army Bell Ringing at Fred Meyer is this Saturday. Watch your e-mail for a message from Paula to sign up or click here http://signupschedule.com/noonrotary
Next week, no meeting on Wednesday, we'll be joining Kiwanis at Izzy's on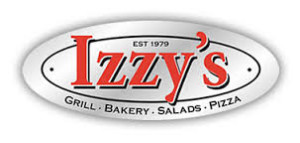 Thursday at noon. Then no meetings for Christmas or New Years week and we won't be back again until January 6th.
Duck, Duck: This was the monthly Duck for Polio. All duck proceeds during one week of the month, will go toward Polio eradication.
Program: What a program! We had the Newberg High School show choir Vocal
Point under the direction of new choir director Matthew Fletcher. They were fantastic. The voices were wonderful and you could tell they enjoyed singing. We heard fun Christmas songs (including a song about fruitcake!) and traditional songs as well.
After the performance, we had a chance to talk with students and found that most are planning to continue their music as adults with one working toward being an opera singer. Prez Jim reminded them to apply for Rotary scholarships. Geoff Gilmore asked them what they knew about Rotary, which elicited some responses about community service and exchange students. Earlier we'd asked them if they remembered getting their 3rd grade dictionaries and many of them quickly raised their hands. It was a fun afternoon.
Auggie and I are looking for subs/help with the newsletter.
Who'd like to volunteer!??!!!??!!
Auggie Gonzales provided the photos . Send news to Leah Griffith, Newsletter Editor at newbergnoonrotary@gmail